Psychic Sally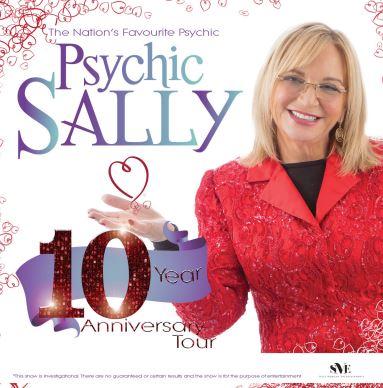 World renowned psychic, television and theatre star and the UK's favourite award winning medium Sally Morgan has been wowing audiences across the country for the past 10 years. Sally's jaw dropping show has attracted amazed reviews from theatre goers and psychic fans. The messages from beyond come thick and fast. Funny, entertaining, touching,sometimes heart-breaking, often controversial; The 10 year anniversary tour showcases the phenomenal ability of the nation's best loved medium. Sally says 'The shows will be psychic dynamite and although they are undoubtedly entertaining, there is also a very serious side, which is to give audience members messages of hope and love from the other side'.
This is a unique evening not to be missed. Book your tickets now to see this phenomenal psychic in action.
The show is investigational and for the purpose of entertainment
Weds 3rd Oct 7.30pm
Tickets: £26
Book this show online
Latest News
Don't miss out!
Bring the Heat
Sun 22nd July 7.00pm