Welcome to the Radlett Centre
September 2021
We are pleased to be fully open now and hope that you will enjoy the varied season that is now on sale.
Although seating is back to normal and the cafe bar is open during the day, we are still striving for a clean and healthy environment in order to keep everyone safe. We value your cooperation and respect for any measures that may be in place.
Please download the brochure from the icon on this page for more information on our shows.
The Radlett Centre operates as a charitable trust. Any donations are gratefully received however small and will make a huge difference to The Radlett Centre
Covid safety measures Donations
Art Exhibitions at the Radlett Centre
A wide range of diverse exhibitors, from all over the world.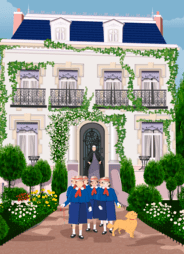 Amazing and inspiring work by a range of artists.
Radlett Centre events brochure
Find out all the latest news and show dates - Performance | Exhibitions | Theatre | Bar | Music
Download a copy of the Radlett Centre brochure...
Keep up to date with everything happening at the Radlett Centre and join our mailing list...
CHANGES TO PROGRAMME
THE ELVIS YEARS - The Story of The King - Correct date is SATURDAY 8th Jan 2022, 7.30pm
BUDDY HOLLY -  NEW DATE: Wednesday 23rd March 2022 
NEW PERFORMANCE ADDED TO TIGER WHO CAME TO TEA
TUESDAY 9TH NOVEMBER 4.30PM