Welcome to the Radlett Centre
4th JANUARY 2021 -  UPDATE FROM GREG DEXTER, GENERAL MANAGER
Now that we are in Tier 4, we have removed our January shows from sale. We have done this to minimise inconvenience to customers when shows are cancelled or moved. If you have tickets for any show that could not go ahead, please bear with us while we contact everyone. Once we are back in a suitable tier we will announce what shows are on sale. The Radlett Centre operates as a charitable trust. Any donations are gratefully received however small and will make a huge difference to The Radlett Centre.
Stay safe and please check this website for any updates.
Covid safety measures Donations
Art Exhibitions at the Radlett Centre
A wide range of diverse exhibitors, from all over the world.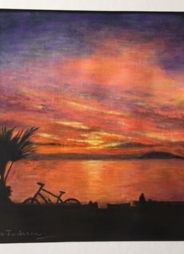 Amazing and inspiring work by a range of artists.
Radlett Centre events brochure
Find out all the latest news and show dates - Performance | Exhibitions | Theatre | Bar | Music
Download a copy of the Radlett Centre brochure...
Keep up to date with everything happening at the Radlett Centre and join our mailing list...
Please Note that the following shows have been cancelled and customers have been refunded.
Zog - 24th & 25th February 2021
The Amazing Bubble Man - 19th February 2021
Captain Calamity - 27th February 2021
Peppa Pig - 19th & 20th May 2021
Rapunzel - 7th & 8th May 2021
We hope to reschedule them for later on in the year.