Liza Pulman Sings Streisand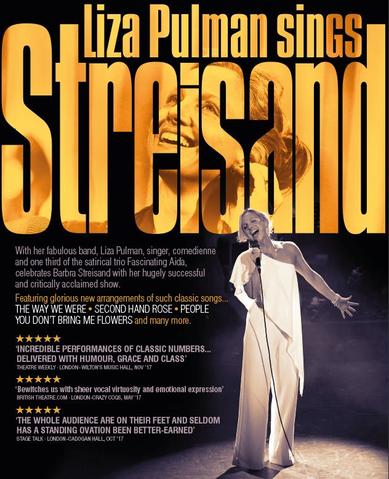 Liza Pulman, the acclaimed singer & comedienne and one third of the satirical and much loved comedy trio Fascinating Aida, returns in 2018 with her show Liza Sings Streisand. This is no Stars In Their Eyes, this is no Channel 5 biopic, this is sexy, sassy Liza weaving together history, humour and harmony as she celebrates the songs of the great Barbra Streisand with her six piece band, the Stardust Ensemble.
Alongside renowned musical director Joseph Atkins, Liza brings you glorious new arrangements and orchestrations of these now legendary songs.
Expect the much loved classics Evergreen, The Way We Were, New York State Of Mind, Second Hand Rose and many more.
Weds 9th May 7.30pm
Tickets: £22
Book this show online
Latest News
Tickets still available!
Wind in the Willows
Sat 24th Feb
11am