Embraceable Ella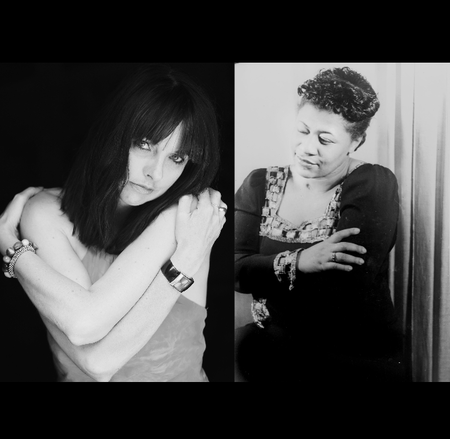 In this joyful celebration of her vocal hero, Joanna Eden mines the rich seam of Ella Fitzgerald's unrivaled canon with humility, style and obvious deep affection. Joanna and her world-class trio explore Ella's repertoire from the throw-away A Tisket A Tasket to timeless classics by Gershwin, Porter, Ellington and many more.
Ella Fitzgerald's popular nickname "First Lady of Song" betrays the deep affection and admiration audiences had for her work. Joanna Eden's ability to combine jazz vocal dexterity with heartfelt emotion and great storytelling gives her all the skills necessary to pay a fitting tribute to such a legendary artist.
Thurs 26th July 7.30pm
Tickets: £18
Book this show online
Latest News
Don't miss out!
Bring the Heat
Sun 22nd July 7.00pm