The Big Pop Party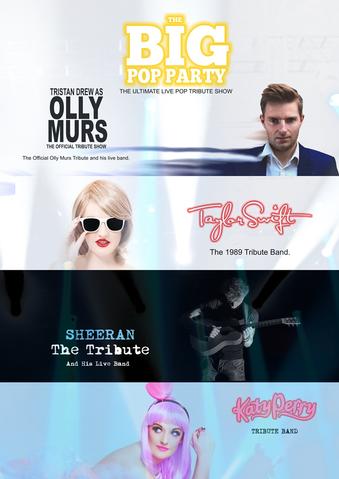 What do Olly Murs, Taylor Swift, Ed Sheeran and Katy Perry have in common? That's right; they are all a part of The Big Pop Party! Four of the very best tribute acts are about to swing into town, for one night of 100% live pop music.
Thurs 31st May 6pm
Tickets: £15
Book this show online
Latest News
Tickets still available!
The Big Pop Party
Thurs 31st May 6pm