Dad's Army Radio Hour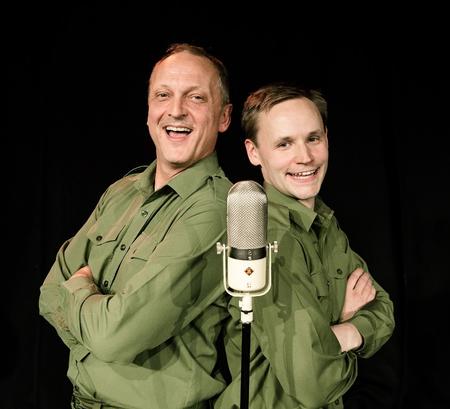 Based on the classic BBC sitcom by Jimmy Perry and David Croft
Performed by David Benson and Jack Lane
Directed by Owen Lewis
Sound design by Tom Lishman
Two actors play 25 characters in this brilliant staging of three classic radio episodes based on favourite scripts from the original TV series. Celebrating 50 years of Perry and Croft's quintessential sitcom, which won the Best One-Liner accolade in a poll of comedians conducted earlier this year by Gold, with the immortal words "Don't tell him, Pike". Double Fringe First Award winner David Benson (star of Think No Evil Of Us: My Life With Kenneth Williams and Boris: World King) and Jack Lane (Wisdom Of A Fool) present a selection of classic radio episodes featuring favourite lines, cherished characters and great feats of vocal impersonation!
'Pretty much perfect feat of mimicry' The Times
Sun 21st Oct 7.30pm
Tickets: £20
Book this show online
Latest News
Don't miss out!
Tottenham Legends
Mon 15th Oct, 7.30pm