Rock 'n' Roll Paradise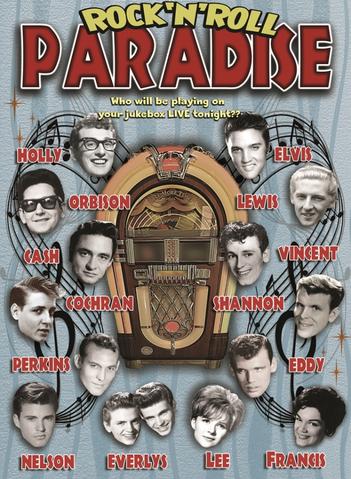 In 2018 Rock 'n' Roll Paradise returns to the UK's theatres for the 9th successive year but in a new and exciting format. For the first time ever the show's producers are not disclosing 'who' will be performing at each show, but they are promising that no two performances will be the same, and each show will be crammed full with the country's best tributes to rock 'n' roll's stars, performing the very best songs ever written and supported by the explosively dynamic Paradise Band. Amongst those 'appearing' will be Gene Vincent, Buddy Holly, Jerry Lee Lewis, Brenda Lee, Roy Orbison, Johnny Cash, Connie Francis, The Everly Brothers, Neil Sedaka, The Big Bopper, Carl Perkins, Del Shannon, Eddie Cochran, Ritchie Valens or might even be the king himself - Elvis...the question is, who will you be lucky enough to see?
Sat 8th Sept 7.30pm
Tickets: £22
Book this show online
Latest News
One for the kids!
The Gruffalo's Child
Mon 13th - Thurs 16th Aug