Peppa Pig's Adventure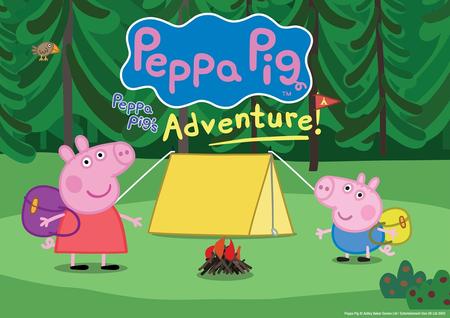 Peppa Pig and friends are back in the brand new live show Peppa Pig's Adventure!
Join Peppa as she gets ready to go on an exciting camping trip to the woods with George and her school friends, including Pedro Pony, Suzy Sheep and Gerald Giraffe. With lunch-boxes packed and Daddy Pig driving the bus, Peppa and friends are excited about their outdoor adventure, full of games, laughter and live music!
The happy campers soon settle down to sleep and listen to the gentle pitter patter of rain. Safe and warm inside their tents the excited group can look forward to morning time, when there will be lots of muddy puddles to play in!
"The show was a huge hit with my little boy who had a huge smile on his face throughout and asked even if he could stay to see the next show. It's a must for all Peppa fans." Express and Star
Show runs 90 mins inc. interval
Ages 2-6
Fri 2nd Nov 4pm
Sat 3rd Nov 10am, 1pm & 4pm
Tickets: £18, £16 (under 16), Family Ticket £64 (4 people)
For family ticket - please select a minimum of 2 children and the discount will be automatically applied.
Book this show online
Latest News
Don't miss out!
Pasadena Roof Orchestra
Sat 20th Oct, 7.30pm