Milkshake! Live - The Magic Storybook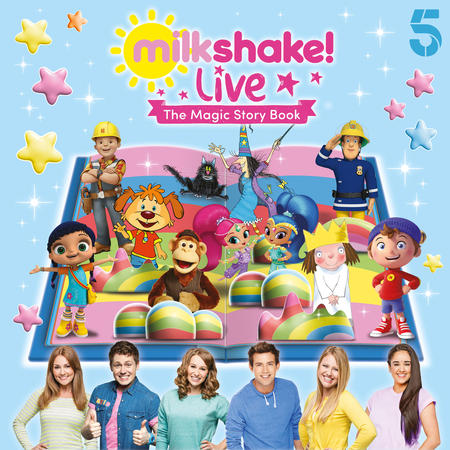 Starring Milkshake! favourites; Bob the Builder, Little Princess, Noddy, Fireman Sam, Shimmer & Shine, Pip from Pip Ahoy!, Winnie and Wilbur, Wissper, Milkshake's very own Milkshake! Monkey and two Milkshake! presenters, this all singing, all dancing, musical masterpiece will take audiences on a journey through the world's favourite fairy tales.
Set amongst Milkshake's magical bookcase, this brilliant live show is sure to amaze and delight! The Milkshake! cast will be singing songs and sharing stories that audience members, young and old, will know and love.
* The Milkshake Live show will feature 2 Milkshake! Presenters. Jen, Derek, Kemi, Amy, Olivia, David and Sita may only appear at certain venues.
Ages 3-7
Show runs 90mins inc. interval
Mon 28th May 11am & 2.30pm
Tickets: £15
Book this show online
Latest News
Tickets still available!
The Big Pop Party
Thurs 31st May 6pm